The Throne of Satan – Pergamon Berlin
The people of Pergamum were known as the "Temple-keepers of Asia." The city had three temples dedicated to the worship of the Roman emperor, another for the goddess Athena, and the Great Altar of Zeus, the king of the Greek gods. Many scholars believe this altar is the "Throne of Satan" mentioned in the book of Revelation.
Is it fitting the eyes of the world are on Berlin right now? Let's dig deeper.
December 21
is the 355th (
13
) day of the year (356th in leap years) in the Gregorian calendar. There are 10 (
Apollo the destroyer
) days remaining until the end of the year.
December 21 2016
21/12/2016
3/3/333
666+666+666 +6+6+6 = 2016
| | |
| --- | --- |
| Summary | End of Owl month |
| Calendar | FirstNation |
| Date | Dec 21 Every year |
| Description | Owl – 23rd November – 21st December. The Long Nights Time. Direction – North by West. Element: Fire with Earth. Plant – Mistletoe. Mineral: Black Obsidian. Function: To change. |
| References | http://www.brownielocks.com/NativeAmericanHoroscope.html |
Summary

Divalia

Calendar

Roman

Date

Dec 21 Every year

Description

The Divalia was a Roman festival held on December 21, in honour of the goddess

Angerona

, whence it is also called Angeronalia. On the day of this festival the pontifices performed sacrifices in the temple of Voluptia, or the goddess of joy and pleasure, who, some say, was the same with Angerona, and supposed to drive away all the sorrow and chagrin of life.

References

http://en.wikipedia.org/wiki/Divalia
NH-Winter Solstice

Summary

NH-Winter Solstice

Calendar

Equinox N Solstice

Date

2016 Dec 21 10:44:01 Europe/London time (+0000)

Description

Winter Solstice Midwinter/Yule/Alban Arthan, on the winter solstice known to have included the sacrifice of a pig for the god Freyr, a tradition which survives in the Scandinavian Christmas ham. Many of the symbols associated with the modern holiday of Christmas such as the burning of the Yule log, the eating of ham, the hanging of boughs, holly, mistletoe, etc. are apparently derived from traditional northern European Yule celebrations. Heathenry In Germanic Neopagan sects, Yule is celebrated with gatherings that often involve a meal and gift giving. Further attempts at reconstruction of surviving accounts of historical celebrations are often made, a hallmark being variations of the traditional blot. Groups such as the Asatru Folk Assembly in the US recognize the celebration as lasting for 12 days, beginning on the date of the winter solstice. Wed Dec 21 10:44 GMT 2016

References

http://en.wikipedia.org/wiki/Yule
Shortest Day of the Year in the Northern Hemisphere
The December solstice is on either December 20, 21, 22 or 23.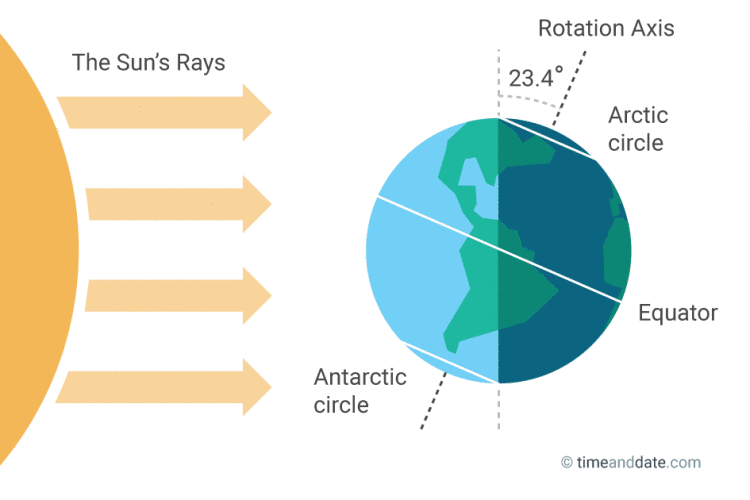 It is the winter solstice in the Northern Hemisphere, where it is the shortest day of the year.
In the Southern Hemisphere, it is the summer solstice and the longest day of the year.
December Solstice in London, England, United Kingdom is on
Wednesday, 21 December 2016, 10:44 GMT