Joe Biden Inauguration Reverse Speech video by Pete Johnson on YouTube
Joe Biden has long been known as creepy Joe. The nickname was earned after his overly-touchy-feely ways around very young girls when greeting family of congress members or attending events.
Biden's antics have been caught on camera and film for years now so it was no surprise that the name stuck and made a return during his stay in the cellar campaign in 2020.
The new President of the United States of America has been subject to millions of Memes pointing out how close he gets to kids young enough to be his great-grandchildren.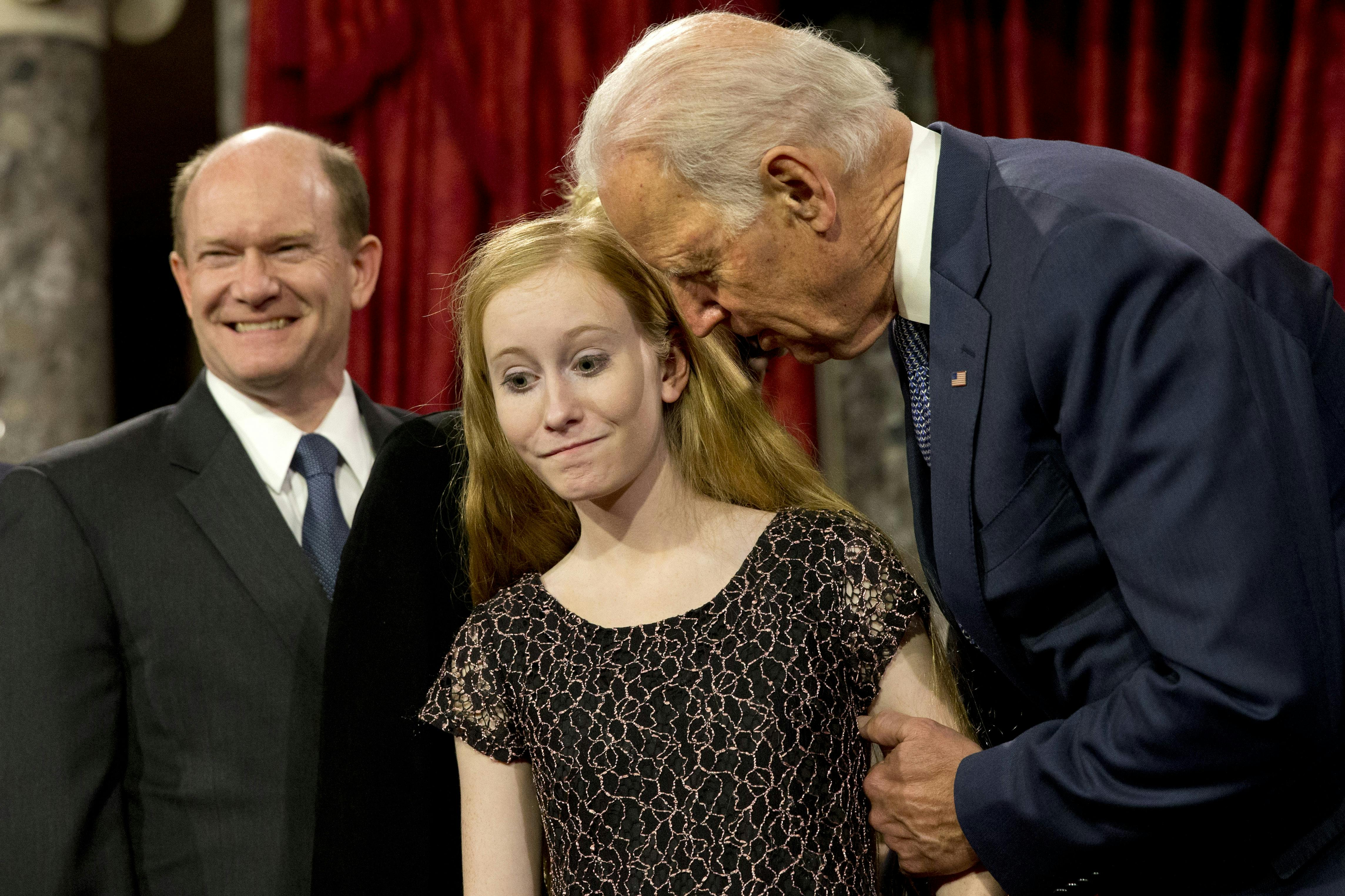 It is not just kids he gets within sniffing range of as we can see in the images below.
But another form of Creepy Joe'ness has been discovered by a YouTube channel that covers the topic of reverse speech in mainstream productions.
Joe Biden's inauguration speech may have been as painful or as pleasant as your initial views on him made you perceive, but was something sinister afoot as he addressed the nation officially for the first time?
Of course, and Joe Biden Inauguration Reverse Speech was picked up by Pete Johnson instantly.
Watch the video titled "Joe Biden Inauguration Reverse Speech" at the to of the page and see for yourself.
What is reverse speech?
Reverse speech is a pseudoscientific topic first advocated by David John Oates which gained publicity when it was mentioned on Art Bell's nightly Coast to Coast AM radio talk show.
Subliminal messages can be passed through reverse speech.
Enchanted LifePath has also covered the topic in the past with this seemingly innocent trip for a family in Birmingham turned into apparent chaos when a giraffe appeared to smash its head through their car window at the Safari park.
Mysterious undertones about a 3rd war were picked up when Enchanted LifePath played the speech in reverse. Watch the video below to see more examples of creepy back-masking which is another name for this mysterious phenomenon.
Another example of reverse speech picking up sinister words and sentences in pop culture from the past on Enchanted LifePath was when Prince died.
This cryptic corker was found in the song I Would Die 4 U
Many musicians have used reverse speech in their songs and the Beatles were always leaving creepy messages embedded in tracks and even on album covers. Led Zeplin are notorious for using reverse speech in songs.
See More From Pete Johnson On Enchanted LifePath Website
Have you got any more examples of reverse speech? If so leave them in a comment on Pete Johnson's YouTube channel and subscribe while you are there to keep up with his videos at all times.
See More From Pete Johnson On Enchanted LifePath Website